Thought I would post a couple of interesting pix that were posted on the VTX board over the weekend.


Radial chopper - a Rotec radial engine that generates 110hp and is made in Australia!!
Don't ever try to outrun the cops in Oklahoma coz they will get you!!
Update....I got onto a blog by Durandal from Chile and it has some spectacular pictures. Unfortunately the text is not English but some of the scenery is just plain awesome. Check the blog out here. The pic below is one of the roads he rode up - have a look at that!!!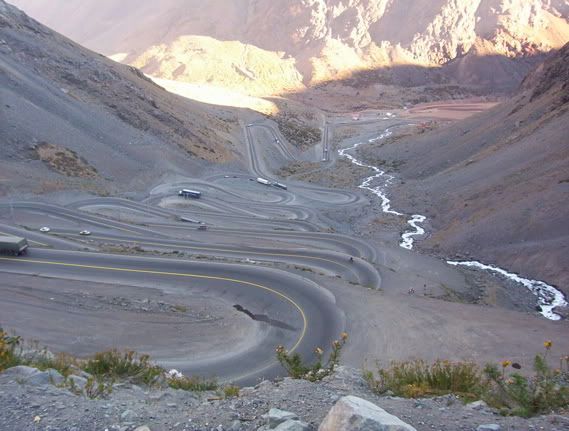 Cuesta Caracoles - near the border between Argentina & Chile